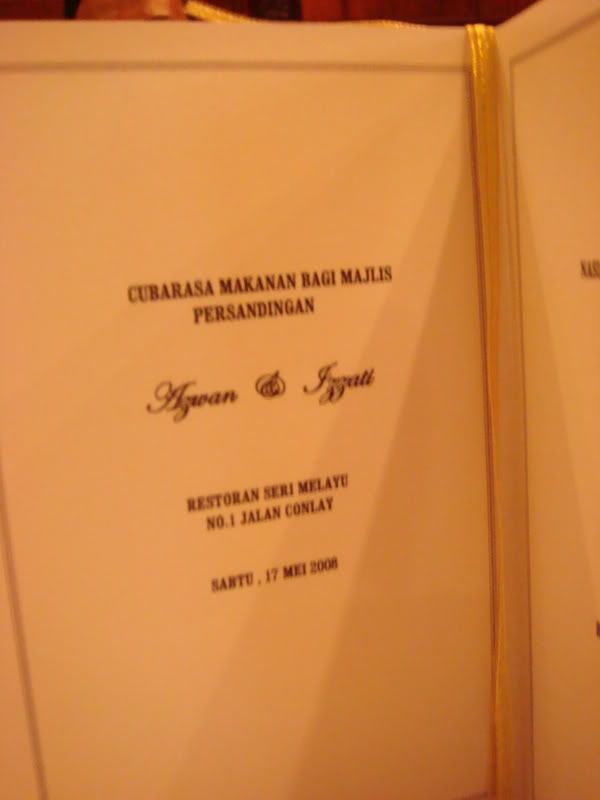 Yesterday we went to seri melayu for food testing.me makan sikit je (kene jaga2) takut tak muat pulak baju nanti.hahaha.
My syg pon makan sikit.i think both of us mmg takut lah nak mkn byk2.sumore kitorg ni sgt2 risau smpai takde selera nk makan.
menu???
aderlaaaaaaaaaaa.
btw,it was the last day i met my syg.afta this.kitorg jumpa kat masjid utk dinikahkan
:-( im gonna miss him
******************************************

Fake eyelashes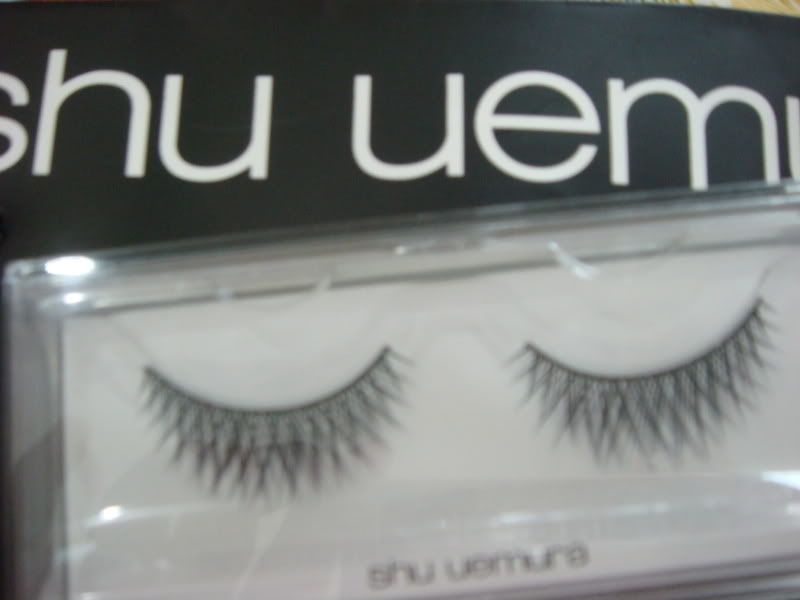 Tadi saya ke midvalley berjalan2 sama mak + abah + adik2.jadi singgah di shu uemura and saya cari fake eyelash utk pakai masa wedding nnti.
finally i got 1 hooyeah!
i told the SA,i want fake eyelash yg mengada sikit.tanak yg biasa2.so he suggested yg mcm kat dlm gambar atas tu :-)