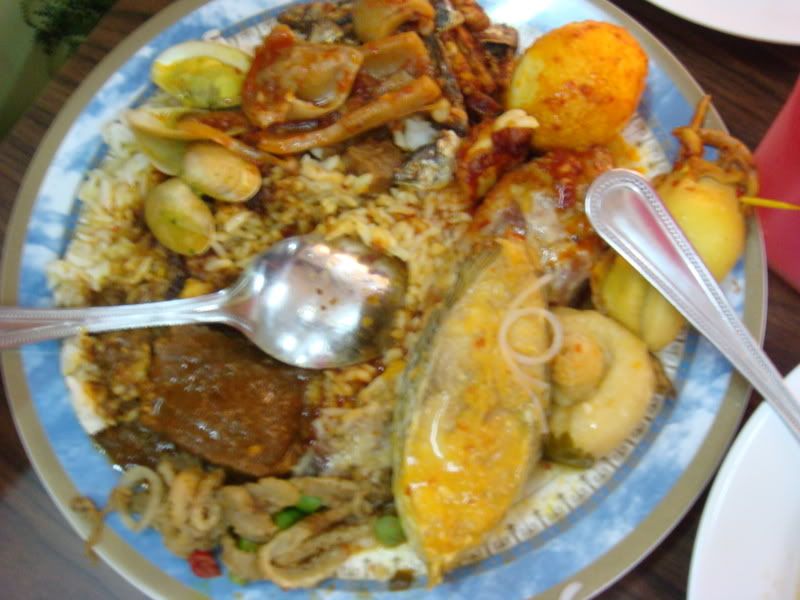 Semalam me and kwn2 berbuka puasa di Jalamas,Taipan.(Hubby plak kat victoria.sob3)
Overall,makanan kat sini not bad,semua lauk pauk ala2 kelantanese gitu.Mcm2 lauk lah ade.Sotong sambal,masak kuning,udang lemak cili padi (xpedas sgt pon?),ikan keli sambal,ayam masak merah,ayam percik,ikan sardin,lala,sayur2 toksah citer la..ade laksam,laksa kelantan,nasi kerabu,nasi dagang,nasi lemak dan mcm2 lagi la.
Harga buffet : Rm15.90
Berbaloi lah sbb mcm2 bole mkn :D
Btw,Thks a lot to SS sbb belanja me yesterday.Thks dude!!!